Online Marketing & SEO Speaker in Atlanta
About SEO Speaker Chris Everett
Are you looking for an engaging SEO speaker to present at your next corporate or professional association meeting? I've had the great fortune of presenting both formally and informally about SEO and online marketing topics to both academic and organizational audiences.
As a professional SEO consultant I am comfortable speaking intelligently on a variety of online marketing and SEO related topics ranging from:
SEO Strategy
SEO Audits
Keyword Research & Analysis
Site Architecture
Optimization Blueprints
SEO Competitive Analysis
SEO Project Management
Content Marketing Strategy
Foundational SEO
Meta Tag Optimization
On-Page Content Optimization
Image & Video SEO
Structured Data Implementation
HTML/JS Code Audit
CMS SEO Configuration
Internal Cross Linking
SEO Programs
Blog Optimization
SEO Copywriting
Back Link Development
Structured Citations
Technical SEO Support
Analysis & Reporting
Conversion Optimization
If you need an SEO keynote speaker who will his highly knowledgeable and well prepared, will ask and answer questions from your audience, and promote a fun and engaging atmosphere, I'd love to hear more about your needs for an SEO speaker!
My Past Events as an SEO Speaker
My previous SEO speaking engagements have been rewarding and meaningful opportunities that stand out at pinnacle moments in my career. Having had the privilege to address some of the future's brightest minds on a number of occasions, I've always found these opportunities to be both engaging and impactful for both myself and the audience.
As an SEO consultant who's passionate about giving back to the community, it's my honor to serve as a guest speaker for colleges and universities, organizations and corporate entities, and other groups interested in exploring the many facets of SEO. I am happy to tailor my speaking engagement to meet specific interests and topics of conversation, from providing fundamental working knowledge of SEO and how it works to discussing the world of careers and job opportunities in search marketing.
List of SEO Speaker Events
SHOPIFY MEETUP – MARCH 2020 VIRTUAL MEETUP
Date: March 19, 2020
Originally scheduled for in-person, the March 2020 Shopify Atlanta Meetup assembled virtually due to the Coronavirus Pandemic of 2020. During the virtual meetup, I discussed my Search First® methodology, and how how to leverage Keyword Research and Search Data to help inform a variety of marketing initiatives, well beyond SEO. Check out the Presentation here.
STC ATLANTA – APRIL CHAPTER MEETING KEYNOTE
Date: April 15, 2014
I had the pleasure of serving as SEO speaker for the Society of Technical Communication – Atlanta Chapter during its April 2014 chapter meeting. During this SEO speaking presentation, I discussed basics of optimizing Web content – both Web pages and PDF documents – for Google search. I provided an overview of the basics of search engines and how they work, as well as the integral parts of Web page and Document markup, and how to effectively group related content to ensure the work these technical writers were doing could be found in Google organic search.
SEO Speaker Testimonial
"Chris was our speaker during a recent meeting for the Atlanta chapter of the Society for Technical Communication. Chris was insightful and passionate, covering a number of key concepts within a relatively brief timeframe. Chris did an excellent job of researching the audience, then tailoring his presentation to start from a point of familiarity and branch into his very specialized territory. The attendees were intrigued and impressed by the Chris' body of knowledge across the marketing design and analytics spaces. Well-versed in key SEO methodologies, Chris does an excellent job of relating complex concepts and communicating effectively with technical and business-based users. A strong balance between strategic and tactical, Chris' expertise is definitely an powerful asset that you should leverage to meet your marketing goals."
– Mirhonda Studevant, President – Society for Technical Communication Atlanta Chapter
GEORGIA HIGHLANDS COLLEGE – PASSPORT TO SUCCESS
Date: October 9, 2013
During this SEO speaker engagement, I addressed a room full of students at Georgia Highlands College as part of the college's "Passport to Success" program, which gave its students in-depth information on preparing and searching for jobs post-graduation. The topic I presented during his SEO speaker event was how the students could effectively use social media sites, LinkedIn in particular, during their job search.
SEO Speaker Testimonial
"Chris participated in Georgia Highlands College's Passport to Success event where it is a week of activities centered around career, health, and financial services. Chris was extremely valuable in introducing ways that students can use social media, specifically LinkedIn, to establish and cultivate a professional online presence in order to obtain employment. Not only did Chris provide a wealth of knowledge, he also demonstrated how students can optimize their chances of being recognized for their accomplishments, along with identifying key components students can use to solidify the possible opportunities that are presented in LinkedIn. He was fantastic!"
– Victoria Mujahid, Assistant Professor – Georgia Highlands College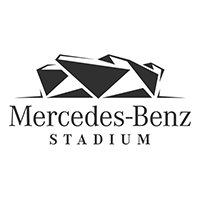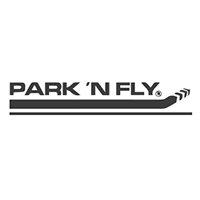 Book Me for Your Next SEO Speaker Event
Interested in having me as the SEO speaker at your next professional, corporate, or SEO conference event?
Feel free to reach out and contact me with details on your need for an SEO speaker, whether that be in the metro Atlanta, Georgia area, or in neighboring metropolitan communities.
I'd love to find out how an SEO speaker can influence and enlighten your audience!