Organic SEO Consulting Services
A Holistic Approach to Organic SEO
My job as an Atlanta-based organic SEO consultant is to help brands employ strategies and practices that will have the greatest impact on their bottom line. Organic SEO is an ongoing effort that requires keeping-up with the latest best practices, algorithm updates, and competitors. In addition to staying abreast search trends, I employ both technical and creative strategies to ensure brands remain on top the competition.
The spectrum of organic SEO consultants is vast, and few and far between are professionals who offer a holistic perspective needed to provide comprehensive organic SEO services. With a decade of experience as a professional SEO consultant, I've provided consulting services for various types of businesses ranging from local SMBs to global brands.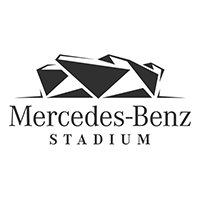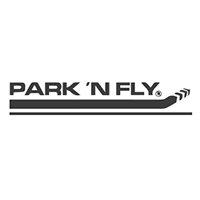 Comprehensive Organic SEO Consulting Services
Organic SEO is the quintessential marketing channel of the digital age. In its very essence, organic SEO is the strategic methodology used to achieve top rankings in the "organic" or "natural" search engine results. And because search engine ranking are based on a highly-dynamic, algorithm-driven system, proper SEO involves a comprehensive analysis and an all-encompassing perspective.
While organic SEO involves a wide spectrum of considerations and variables, about 80% of its core can be attributed to three areas of focus: Technical SEO, On-page SEO, and Off-page (or "off-site") SEO. As the foundation to any organic SEO consulting services, my job is to ensure each of these cornerstones remains in optimal harmony to maximize results. Below are some of the strategic pillars used to promote a harmonious balance in each of these areas.
Technical SEO Analysis
Technical SEO is the fundamental focus of analyzing a site's crawlability, indexability and overall health. By leveraging tools like Screaming Frog, SEMRush, and Google Search Console, I can evaluate your site's URLs to determine if they're both accessible and SEO-friendly. In turn, we can ensure your site's content will be properly crawled and indexed by search engines.
A proper technical SEO analysis looks a number of variables that could be influencing site health. Some of major areas of concern include:
Indexability
As mentioned earlier, indexability (or ensuring the pages of your site can be indexed by search engines) is critical to maximize your site's search visibility. You might be surprised by how many sites fail to be fully indexed. Conversely, some sites can have too many pages or media files being indexed, which in turn can dilute SEO. Both of these scenarios can be problematic for various reasons. For indexability I look at factors such as your website's Robots.txt, Crawl Errors, Sitemaps (both XML and HTML), and any potential Canonicalization issues.
Mobile Friendliness
It's become well-known in the SEO community that a mobile-friendly website is critical to realize your site's ranking potential. In 2016, search engine use on mobile phones and tablets surpassed that of desktop users. As a result, Google now considers mobile usability an important ranking factor that can either make or break your site's mobile search performance.
Site Load Speed
Next to responsive usability and mobile-friendliness, site load speed is an important SEO ranking factor that requires consistent monitoring. As your organic SEO consultant, not only can I help test for site load speed, but more importantly I can help pinpoint why your site might be lagging and what we can do about it.
Redirects + .htaccess
Lastly, organic SEO consulting from a technical perspective should evaluate a site's htaccess file. As another search engine communication tool, this text file is fundamental to setting-up redirects and fixing crawl errors. This can help retain or even restore link equity coming from other sites.
On-Page + On-Site Organic SEO
Perhaps the most well-known set of systems in organic SEO is "on-page SEO." In essence, on-page SEO is all about improving and optimizing the content on your site while ensuring it's relevant to your target audience and keywords.
All too common are sites populated with thin copy lacking proper page structure and keyword relevance. As part of my organic SEO consulting services, I will address all of the follow on-page SEO components, as well as other on-site variables that can make or break performance.
Establishing Keyword Relevance
Based on foundational keyword research and planning, targeting specific keywords for each page or piece of content is fundamental to SEO. When target keywords are properly incorporated in page's meta data, page copy, and linking, search engines can better index and rank pages according to their corresponding search terms. On-page SEO and establishing keyword relevance might seem elementary, but when dealing with large websites with hundreds and even thousands of URLs, these seemingly simple practices can complex undertakings.
Constructing SEO-Friendly Site Architecture
From an on-page perspective, organic SEO is all about organization. How you organize categories, sub-categories, and pages of your site can be done in a way that serves both users and SEO. A well-organized sitemap will often have clearly-structured URLs and unique pages based on different keywords and user intent models. Using the same book analogy, your site's architecture is a lot like organizing the primary chapters and sections of a textbook.
Removing Thin + Duplicate Content
Duplicate and thin content, while both separate issues, are often tackled using similar solutions. By removing and/or redirecting pages with thin or duplicate content, you can prioritize the SEO value of your core money pages. For example, a common scenario is the ecommerce SEO conundrum that stems from duplicate, manufacturer-generated product descriptions. Or worse, having 10 different product pages for variations of the same product. Both of these scenarios can be huge detriment to organic SEO.
Employing an Ongoing Content Strategy
While many businesses organize a plan for the latter SEO components, few are effective at employing an ongoing content marketing strategy. There are many creative ways a content strategy can be executed. One of the most efficient and effective strategies is leverage the most credible and amplify-able members of a business's marketing team create content that serves the goals of its target search users. Further, this strategy needs help solve these users' problems problem better than one else ranking on page one for associated search terms.
Off-Page + Off-Site Organic SEO
As the name implies, off-page or off-site SEO focuses on strategies that occur outside from your site, and even offline from the Internet. Yes, off-site SEO is a combination of web-related and real-world actions, leveraging avenues like press, promotion, branding, networking, content marketing, social media, and channels. Among the most impactful off-site SEO variables are:
Cultivating Link Equity
There's no doubting that backlinks are the backbone to a site's domain authority and organic search rankings. And yet, this cultivating link equity and building quality backlinks is one of the most perplexing components of off-site SEO. As a major focus to my organic SEO services, I first evaluate the health and overall strength of your domain's backlink profile. Further, I can help your business employ the necessary resources to generate link equity through both on-site content marketing and off-site amplification strategies.
Staying Socially Well-Rounded
Being active on the most relevant social media platforms may not seem directly related to SEO, but it's actually one of the most powerful supplements to earning links and establishing SEO-related relationships. As your organic SEO consultant, I'll be the first to tell you that putting all of your eggs in one basket (that is, relying solely on organic search traffic to sustain your business), is common mistake. The dynamic nature of Google Search can put your business at a major risk if 95% of traffic is from organic search. In turn, investing in social media marketing in building your audience is paramount to succeed in the long-term.
Investing in Branding + Advertising
Branding is everything, even when it comes to seemingly technical matters like organic SEO. Your off-site and offline presence, combined with your brand's reputation, can pay dividends for SEO and link acquisition. Investing in display banners and billboard ads, publishing press releases, creating and amplifying richly informative content – all of these efforts combined (and more) can have a momentous impact on your site's SEO, and 100% organically.
While there's far more that goes into off-site SEO (i.e. guest blogging, rich media content strategies, event sponsorships, directories, citations, mentions, etc.), the latter components reflect the core of my practices as an organic SEO consultant. I conduct
thorough SEO audits
and assemble individually-tailored programs based on the unique needs of the brands that I serve.
Request an Organic SEO Consultation Today
Whether it's addressing glaring technical issues plaguing indexability or recommending offline strategies to generate link equity, my role as an organic SEO consultant is to employ a dynamic, multi-faceted approach that tackles major problems while seizing massive opportunities.
Ready to get the ball rolling? Request a consultation today to learn more about my Atlanta-based organic SEO consulting services and how I can help advance your brand in the search results.