Attract More Customers Near You with Local SEO
Why hire a Local SEO Consultant? Local SEO is one of the most effective and cost-efficient means of search engine marketing for small and multi-location businesses.
For small business that thrive on consumers in their local area to serve as a main source of revenue, a strong local SEO strategy can mean the difference between solid growth and becoming an economic statistic.
As a Local SEO Consultant based in Atlanta, Georgia, I can work with your business to develop a custom local SEO plan that not only increases your company's visibility in the local search results, but also drives highly qualified local consumers to your website. As your Local SEO Consultant, I can assist you with optimizing your local online presence through:
Local SEO Strategy
Local SEO Audits
Local Keyword Research & Analysis
Local Competitive Analysis
Local Optimization Blueprints
Multi-Location Site Architecture
Local Content Strategy
Foundational SEO
Meta Tag & URL Optimization
Local Landing Page Optimization
Google My Business Optimization
Local Businesses Structured Data
Video SEO for Local Services
HTML/JS Code Audit
Local Programs
Structured Citation Campaigns
Hyper Local Content Marketing
Locally Focused Link Building
Local Paid Search Advertising
Local Social Media Campaigns
Geo-Targeted Paid Social Campaigns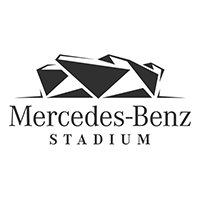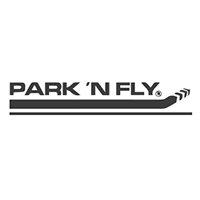 Complete Local SEO Consulting Services
Unlike organic SEO and other forms of search marketing, local SEO consulting requires a different approach and a unique toolkit. Because there are distinct variables that influence local SEO and appearing in the Google local 3-pack, this area of SEO demands a holistic business perspective and integrated strategic outlook. From proper research and on-site optimization to leveraging Google My Business and review generation strategies, learn more about my comprehensive local SEO consulting services below.
Locally-Focused Research & Strategy Development
When you work with me as your Local SEO expert, we'll start by defining your target audience. This starts by conducting extensive keyword research and analysis to determine the most relevant keyword phrases that users are searching for to find your products or services. We will use this user data to help determine our path forward for optimizing your website products, services, and locations.
On-Site Optimization for Local SEO
Although optimizing a site for local SEO isn't dramatically different to organic SEO, there are a few important variables that often go overlooked. Among the most vital is ensuring your company's website is properly integrated with its Google My Business page and contains the necessary citation data for Google to easily understand the location and nature of your business. Applying more advanced on-site optimization strategies, like LocalBusiness schema markup, can further help facilitate these efforts, ensuring the content of your site is clearly communicated to Google and other search engines.
Google My Business & Local Maps SEO
Equally as important to on-site optimization are the processes involved with Google My Business and Local Maps SEO. While web properties like your Google My Business listing are unique from your website, they're incredibly important to maximizing your visibility in the Google local 3-pack and Google Maps search results. Claiming, verifying, and optimizing this listing is a critical first step. But where many businesses leave opportunities on the table is continuously using their Google My Business listing as an SEO asset to drive in-market leads, generate positive reviews, and manage their brand's reputation.
Multi-Location & SEO for Franchises
Perhaps the most perplexing avenues of search marketing is multi-location SEO or franchise SEO. Such models require meticulous optimization of the brand's website to effectively communicate each and every location to search engines. But in addition to on-site optimization, the crux of multi-location SEO is managing the Google My Business listings (and other local web properties) for a particular brand or franchise. This is where an experienced local SEO consultant can help streamline these efforts by employing a systems approach to optimizing and managing a multi-local SEO strategy, whether you operate 5 locations, or 500.
Local Link Building Programs
Acquiring locally-relevant and industry-specific links can have a tremendous impact on your local SEO success. This includes links from local directories, chamber of commerce profiles, local news and press sites, and complementary businesses in your surrounding area. By working with me as your local SEO consultant, you gain access to proven resources and strategies to help build high-quality links that will positively influence your business's organic and local 3-pack visibility.
Local Content Marketing Programs
Beyond building links, employing a content marketing program can help your business earn links naturally over time. Through common practices like blogging, vlogging, and social media marketing, your business can acquire valuable links and trust signals that can help grow your local search rankings. By leveraging keyword search data and target audience insights, I can help your team develop a high-value content marketing plan that will continuously drive SEO for the long-term.
Local Reputation Management & Review Generation
Not only are Google My Business reviews the forward face of your brand's reputation, but these reviews are also a ranking factor in Google's local 3-pack listings. In turn, establishing a review generation strategy offers a number of benefits for your business and its marketing efforts. However, instead reacting to negative reviews as they arise, your business stands gain by employing a proactive review generation model that encourages positive, 5-star reviews.
Reach out to a Professional Local SEO Consultant
If you're interested in learning more about working with me as your local SEO consultant, get the ball rolling by requesting a consultation.
I can help audit and assess the overall health of your website, pinpoint major issues that could be impacting performance, and evaluate your business's citations, backlinks, and overall reputation throughout the web.
This initial discovery can offer a wealth of insight to help tailor an actionable and effective local SEO strategy for your business.