Small Business SEO Consultant
Small Business SEO Consultant
About SEO Services for Small Business
Unlike organic SEO and other forms of search marketing, a small business SEO consultant needs to be equipped with the proper toolkit and in-depth understanding of how local SEO works. The art of local SEO for small businesses is an entirely different beast. Having working-knowledge of the unique ranking factors, both on-site and off-site, is often times not enough. Proficient SEO consultants will also have resources and capacity to execute and actualize local SEO strategies for their small business clients.
Since 2008, I've been working with various types of business, assessing and analyzing their SEO performance. Despite having rewarding experiences working with nationally-recognized brands and global businesses, my passion remains in helping small business owners succeed. As both an SEO consultant and an Atlanta small business owner myself, I understand that every dollar invested needs to be spent wisely. In today's digital landscape, growing your small business through SEO and Internet marketing channels is vital for the long-term health and overall success of your company.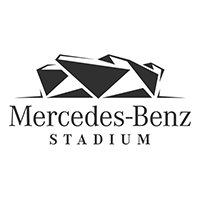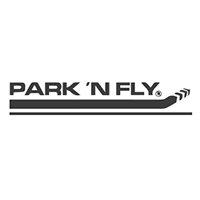 Adaptable Small Business SEO Consulting Services
There are distinct factors that influence local search rankings and appearing in the Google 3-pack. In turn, this area of search marketing requires a holistic marketing perspective that addresses both online and offline variables, like reviews, reputation, links and citations. From conducting proper research and on-site optimization to leveraging Google My Business and review generation strategies, I specialize in providing comprehensive small business SEO consulting for Atlanta-based businesses.
But beyond employing these fundamental SEO practices, my role as a small business SEO consultant is to first understand the unique needs and objectives of your business. In many cases, this is a dynamic process that evolves and adapts over time. Nonetheless, the core principles and systems remain consistent in almost every local SEO program.
Locally-Focused Research & SEO Strategy
If you choose to partner with me as your small business SEO advisor, we'll start by defining your target audience and local market segments. Fundamental to this process is conducting keyword research and analyzing search trends to pinpoint relevant keyword phrases that users are searching to find the solutions that your business offers. Combined with other considerations involving competitive insights and SERP analysis, we will apply this information to develop the overall SEO strategy as well as define the ongoing content marketing program for your business.
Google My Business & Local Maps SEO Consulting
Parallel on-site SEO are the steps involved with Google My Business and Local Maps SEO. Local listings like your Google My Business page are incredibly important to maximize your visibility in the Google local 3-pack and Google Maps search results. Claiming, verifying, and optimizing your Google My Business page is critical step in the SEO process. But where many businesses drop the ball is continuously leveraging their Google My Business page as an SEO asset to generate qualified leads, positive reviews, and manage the company's local reputation.
Citation & Link Building Programs
In the context of local SEO, there's no questioning the value of links and citations. But not all links are created equally. Acquiring locally-relevant and industry-specific links are often the best supplement to SEO and can have a tremendous impact on your site's rankings. Equally important to Google 3-pack rankings is having accurate and consistent citations throughout the web. This includes referrals from local directory listings, social media sites, chamber of commerce profiles, local news and press sites, and complementary businesses in your surrounding area. By working with me as your small business SEO consultant, you have access to proven resources and strategies to generate high-quality links and citations to your business' site.
Review Generation & Reputation Management Consulting
Rather than reacting to negative reviews as they arise, your small business can greatly benefit by implementing a proactive review generation strategy that encourages positive, 5-star reviews. Not only do Google My Business reviews surmise your brand's online reputation, but these reviews are also a ranking factor in Google's local 3-pack. In turn, establishing a review generation strategy offers a number of benefits for your business and its overall marketing efforts.
Content Marketing Programs for SMBs
In addition to building links and citations, developing an ongoing content marketing strategy can help your business expand its online footprint and earn links naturally over time. Through common practices like blogging, video marketing, local reporting, and engaging with users on social media, your small business can advance its local search rankings by earning authoritative links and valuable trust signals. In conjunction with keyword research, analyzing search trends, and extracting target audience insights, together we can devise a pure-value content strategy that helps your small business resonate with users and the local community
Request a Small Business SEO Consultation
In addition to being a small business SEO consultant, I am also the Founder and CEO of Captivate Search Marketing – a full-service SEO and digital marketing company based in Atlanta. I have worked with a number of local businesses and global enterprises alike, helping them increase their search visibility and traffic through a variety of SEO strategies and digital channels.
While I am well-versed in the SEO profession, I remain committed to serving small business community of Atlanta and surrounding areas. If you're interested in working with me as your SEO advisor, request a small business SEO consultation today.