About Expert SEO Consultant in Atlanta
Your choice in an Atlanta SEO consultant can either pave the way for growth or generate little to no momentum for the hurdles that lie ahead. The fact of the matter is, the quality spectrum of SEO consultants in Atlanta is vast. Few and far between are SEO consultants who offer the holistic perspective required for a comprehensive strategy and an actionable SEO program.
Some SEO specialists rely exclusively on software and tools to pull data and assemble key findings. And while such tools are undoubtedly useful, search data and metrics alone do not always cut it. Conversely, SEO consulting services provided by an experienced professional will typically involve a powerful combination of data, perspective, and a strategic insight – yielding a methodical course of action that's uniquely-tailored to your business.
With a decade of well-rounded experience in the digital marketing profession, I have worked with various business types to help assess and analyze their organic search presence. In addition to being an SEO consultant, I am also the Founder and CEO of Captivate Search Marketing – a full-service SEO company based in Atlanta. I have worked with a number of local Atlanta businesses and global enterprises as an SEO consultant, helping them increase their rankings and search traffic through a variety of SEO techniques and services, including:
SEO Strategy
SEO Audits
Keyword Research & Analysis
Site Architecture
Optimization Blueprints
SEO Competitive Analysis
SEO Project Management
Content Marketing Strategy
Foundational SEO
Meta Tag Optimization
On-Page Content Optimization
Image & Video SEO
Structured Data Implementation
HTML/JS Code Audit
CMS SEO Configuration
Internal Cross Linking
SEO Programs
Blog Optimization
SEO Copywriting
Back Link Development
Structured Citations
Technical SEO Support
Analysis & Reporting
Conversion Optimization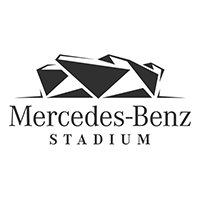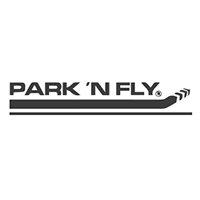 Atlanta SEO Services Customized for Your Business
As your Atlanta SEO consultant, I take the time to understand your company's goals and identify unique opportunities that will advance its search presence. In addition to local variables, market conditions, and industry competition, you business and its website needs to align with Google's dynamic search algorithm. This involves meeting certain technical SEO and performance standards, as well as fine-tuning your site's on-page and off-page SEO strategies. And while SEO is an ongoing effort that demands staying abreast latest algorithm updates, competitors, and best practices, I can help your business organize the optimal course of action to thrive well into the future.
Every industry and business is different, with varying degrees of competition, interests and goals. That's why when you work with me as your Atlanta SEO consultant, I'll work side by side with your business and its marketing team to understand the in's and out's of your business, as well as your products and/or services. By collaborating to identify your ideal target audiences and keyword categories, together we can assemble an individually-tailored SEO consulting program.
My objective as the SEO consultant for your business is to not only drive higher rankings and search traffic, but to ensure we're generating more in-market, qualified traffic that's going to offer your business the greatest ROI and growth potential. While every SEO project is unique, below are some of the areas of SEO that represent the core of my consulting services.
SEO Discovery + Audit Services
Although Google's search algorithm continues to evolve nearly every quarter, several important variables remain consistent in getting a site ranked. A proper SEO audit can help peel the onion and reveal major weaknesses and opportunities associated with your site.
The auditing process requires a balance of both left-brained analysis and right-brained creativity. And while most SEO consultants are equipped with tools like Google Analytics, Ahrefs, SEMRush and Screaming Frog, ultimately it's the consultant's perspective and interpretation that goes beyond data to lend strategic insights and clear action items.
Organic SEO Consulting
Arguably one of the most valuable digital marketing channels today, organic SEO is fundamental practice of driving relevant, in-market traffic to your site. However, organic SEO today as evolved by leaps and bounds, encompassing a wide range of strategic considerations and ranking factors.
And while there are numerous variables at play, about 80% of its core can be organized into three primary areas of focus, including technical SEO, on-page SEO, and off-page SEO. As the foundation to my Atlanta SEO consulting services, my role is to ensure each of these SEO cornerstones remains in optimal harmony to maximize results.
Ecommerce SEO Consulting
Ecommerce SEO is by and large the most highly-competitive playing fields in organic search. Outranking sites like Amazon, eBay, and other highly-authoritative retailers is never short walk in the park. Rather, more times often than not it's a long, patient hill climb that requires a high level of planning, execution, and commitment.
This is where the value an ecommerce-experienced SEO consultant can pay massive dividends for your online store and its search marketing strategy. With a proven track record in helping online retailers succeed with ecommerce SEO, I can help your team build and execute a search marketing plan that's geared for success.
Local Atlanta SEO Consulting
Unlike organic and ecommerce SEO, local SEO consulting demands a unique approach and a specialized toolkit. There are distinct ranking factors that influence local search rankings and appearing in the Google 3-pack. In turn, this area of search marketing requires a holistic marketing perspective that addresses both online and offline variables, like reviews, reputation, citations, and link equity.
From conducting proper research and on-site optimization to leveraging Google My Business and review generation strategies, I specialize in providing comprehensive local SEO consulting for Atlanta-based businesses.
Small Business SEO Consulting
Beyond employing fundamental SEO practices, effective SEO consultants understand the need to build their clients' reputations online. This is often achieved by increasing the visibility of their brands and developing useful, optimized content that provides value and insight.
As both an Atlanta SEO consultant and small business owner myself, I understand that every dollar small businesses spend needs to be invested wisely. In today's digital landscape, growing your small business through SEO and online marketing channels is essential for the long-term health of your company.
Work With a Trusted SEO Consultant in Atlanta
As a trusted search marketing advisor and leading SEO consultant in Atlanta, I remain committed to providing the highest level of service and expertise to the businesses and brands I serve. I do not offer templated, one-size-fits-all SEO programs. When you hire me as your Atlanta SEO consultant, you'll get a customized strategy that utilizes current SEO best practices and addresses specific areas to your business.
Ready to get started? Request an SEO consultation today to learn more about my SEO consulting services and how I can help advance your brand in the search results.