Drive More Sales with SEO for Ecommerce Websites
Ecommerce SEO and product-related keywords are by and large one of the most fiercely-competitive playing fields in organic search. Optimizing product pages and outranking sites like Amazon, eBay, and other highly-authoritative retailers is no walk in the park. Rather, it's often times a challenging mountain climb that requires a high level of planning, execution, and commitment.
In the world of search marketing, ecommerce SEO is the double-edged sword that can be an intimidating yet fruitful endeavor. For most marketers, ecommerce SEO can feel both overwhelming and perplexing, but it can also lend to being a high-ROI opportunity when strategically employed. But realizing success doesn't happen overnight. Achieving top rankings and summiting the SERPs is often a long-term process that requires a "work smarter" approach.
This is where the value of an ecommerce SEO consultant can pay dividends for your online store. With experience helping a wide spectrum of online business models succeed with SEO, I've helped several ecommerce marketing teams build and execute successful search marketing plans.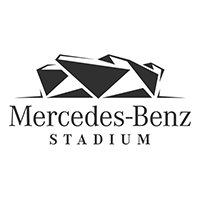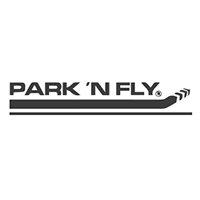 On-site SEO for Ecommerce Sites
As part of my ecommerce SEO engagements, I work with teams to develop a unique on-page SEO strategy built around optimizing a store's brand, category, and product-level pages. With optimization efforts centered on organization and delivery of content, your store's pages need to provide a seamless ecommerce experience while still being equipped with the SEO elements to help get them ranked.
Keyword Research + Consumer Targeting
Unlike other forms of keyword research and targeting, ecommerce stores must thoughtfully employ keyword data in unique ways. Often times, one and two word product queries are vastly competitive and over-reaching for most online stores. In turn, I can help determine the most relevant keywords to appropriately angle your inventory and position your ecommerce site for success.
In addition to keywords, a fundamental component to ecommerce SEO is conducting research to identify in-market consumers who are further down the purchasing cycle. Sure, window shopping still has its place online (and can be leveraged with other strategies like remarketing) but at the end of the day, sales are what matter most. That's why it's important to address the overall user experience and integrate elements like product schema (or structured data markup), write compelling product descriptions, feature stunning images and media, and convert users with value propositions and secure checkout functionality.
Adaptable SEO for Your Ecommerce Platform
Multi-platform experience is vital when recruiting SEO help for your ecommerce site. And there aren't many ecommerce platforms that I am not familiar with. From ecommerce SEO audits to long-term engagements, I have experience optimizing online shopping platforms like Shopify, Magento, Bigcommerce, Volusion, Squarespace, and many more.
Whatever ecommerce platform you operate your online store, it's critical for both usability and SEO to ensure your site is easy to navigate, understand, and use. I help by auditing the structure of pages and sections of your site, while analyzing elements that impact both SEO and CRO. In turn, we can assemble an SEO framework that makes the most sense within your store's platform and overall search marketing objectives.
Link Building + Off-site SEO for Ecommerce Sites
Given the competitive nature of ecommerce SEO and ranking for product-related queries, off-site SEO variables like backlinks have been of primary interest for online retailers. Over the years, not only has more and more emphasis been placed on link building, but the strategies themselves have shifted away from quantity and more toward quality.
Ecommerce marketing teams who have engaged in link building services in the past are often susceptible to having poor quality links pointing to their site. In turn, SEO performance can be severely compromised. In cases like these, I help such teams analyze the current health and overall standing of their backlink profiles, determining any poor quality links that can be disavowed.
Relevant Link Acquisition Strategies
In addition to helping ecommerce teams troubleshoot scenarios of poor link equity, I also help employ actionable strategies to build and earn new links. Together with my SEO team, we engage with ecommerce sites to organize effective, diversified link building campaigns. This often involves a combination of pinpointing complimentary business in your industry, leveraging associations and reputable niche directories, and harness your brand's own content strategy to acquire links naturally.
Such link building efforts are absolutely essential to empower your ecommerce site as strong contender in a competitive SEO landscape. Quality, relevant backlinks fuel domain authority, trust, and credibility with the search engines. While often a long-term engagement, link building strategies can pay dividends over time as your site's rankings continue to climb, and more in-market consumers choose your store for the products they're seeking.
Infusing Content Marketing + Social Media
Aside from active link building strategies, one of the most powerful and deeply-rooted SEO best practices is leveraging the content you publish on-site to earn links naturally. Great the best pieces of content on a given topics, whether it be an in-depth product review video or informative article, is what separates top-ranking ecommerce brands from the rest of the pack. Valuable, top-tier content will build your branded into a trusted, authority figure that will lend to opportunities for others to link back to your site.
One common approaches is to pinpoint the most credible and amplify-able members of your ecommerce team to help develop content that serves the goals of your target searcher and helps solves their problems better than one else on page one of the search results. But in addition to instructing impactful content strategies, I help ecommerce brands amplify their work so that it gets the attention (and links) it deserves. This involves finding ways to cultivate social buzz around your brand and product offerings. This type of social sharing and engagement builds trust, facilitates link acquisition, and generates quality traffic to your store through diversified channels beyond search.
Ecommerce SEO Analytics + Reporting
As with any business, you and your marketing team have a right to know and understand what it is you are paying for and the results that you're getting as an outcome. So as part of my ecommerce SEO services, I keep your ecommerce marketing team involved through the entire process with individually-tailored analytics and reporting deliverables.
By leveraging a number of tools like Google Analytics, SEMRush, Ahrefs, and Moz, I customize reports to share just how consumers are finding and interacting with your ecommerce store. While all projects are unique, some of the most common reporting metrics include organic search visibility, keyword rankings, traffic, conversions and sales, and overall user engagement. But beyond just sharing analytics data and SEO performance, I translate each period's findings into actionable strategies that can be employed over time.
Ready to Work with an Ecommerce SEO Consultant?
Next other channels like paid search and social media, ecommerce SEO has been shown to offer the highest ROI of any ecommerce marketing campaign. And yet, most online stores are built with little to no SEO.
Whether you're the marketing manager for a large ecommerce company who's looking to demonstrate the ROI of SEO, a small online boutique owner looking to leverage scrappy ways to grow your business, ecommerce SEO can pack a huge punch for nearly any business that sells products on the web.